Sky Fly Standards
Our facilities include hotels and accommodation in both Makkah and Madinah. In addition to this, we will provide you with comfortable air-conditioned camps in Mina and Jamarat. Delicious high quality food and beverages are included throughout your pilgrimage.
We also ensure comfort whilst traveling during the pilgrimage and during the Ziarats. We support and guide our clients about the Manasiks of Hajj & Umrah and look to provide you with complete Sharia guidance with a well-planned travel pack to make your journey a truly memorable one.
You can find information about our hotel and food preparations for Hajj 2019 below.
Makkah Hotel
Sky Fly are proud to announce the obtainment of the hotel Diafat Al Rashideen in Makkah. Located just 700 metres away from Haram Sharif, this place is ideal in terms of easy accessibility to the holy mosque and the main route in and out of Makkah.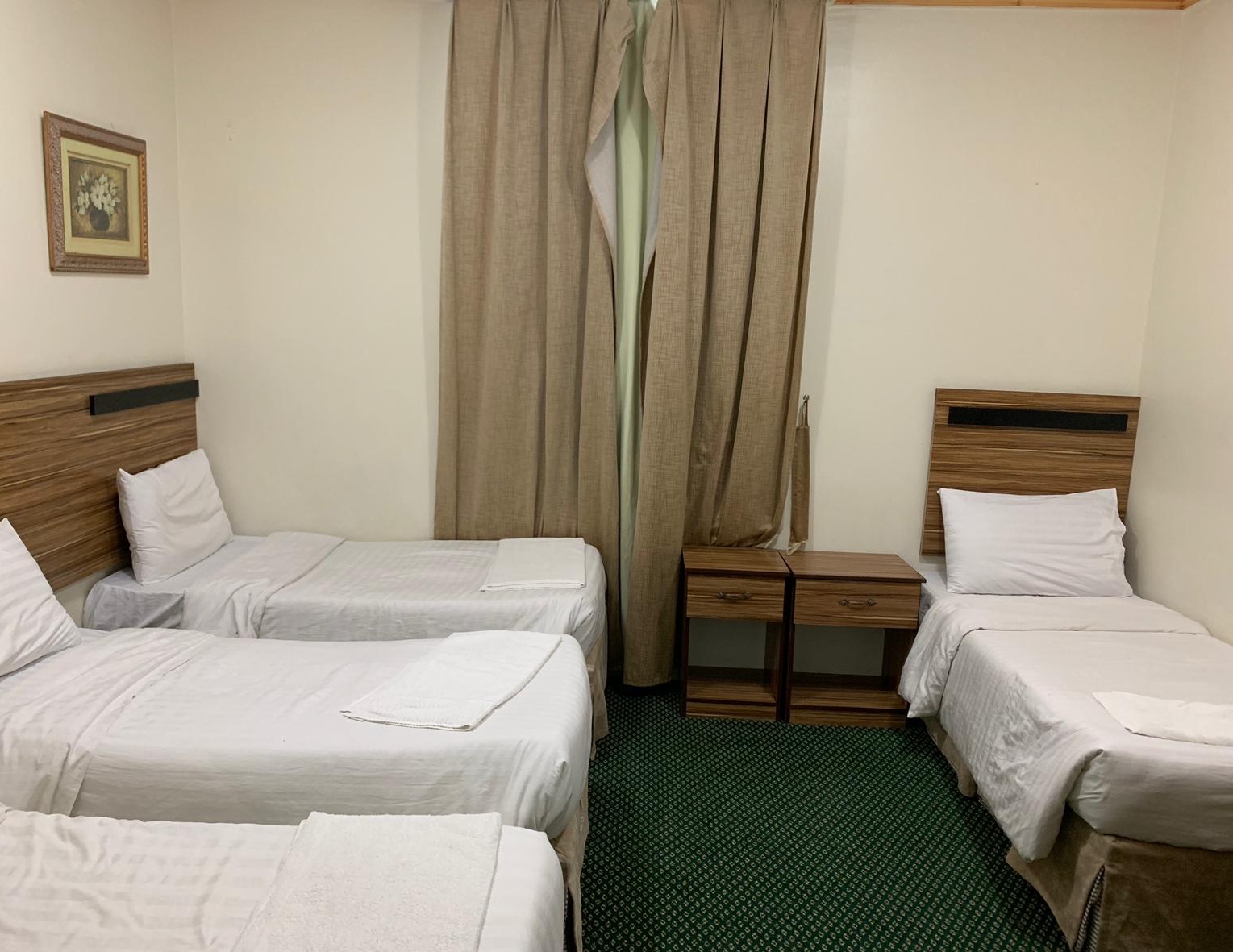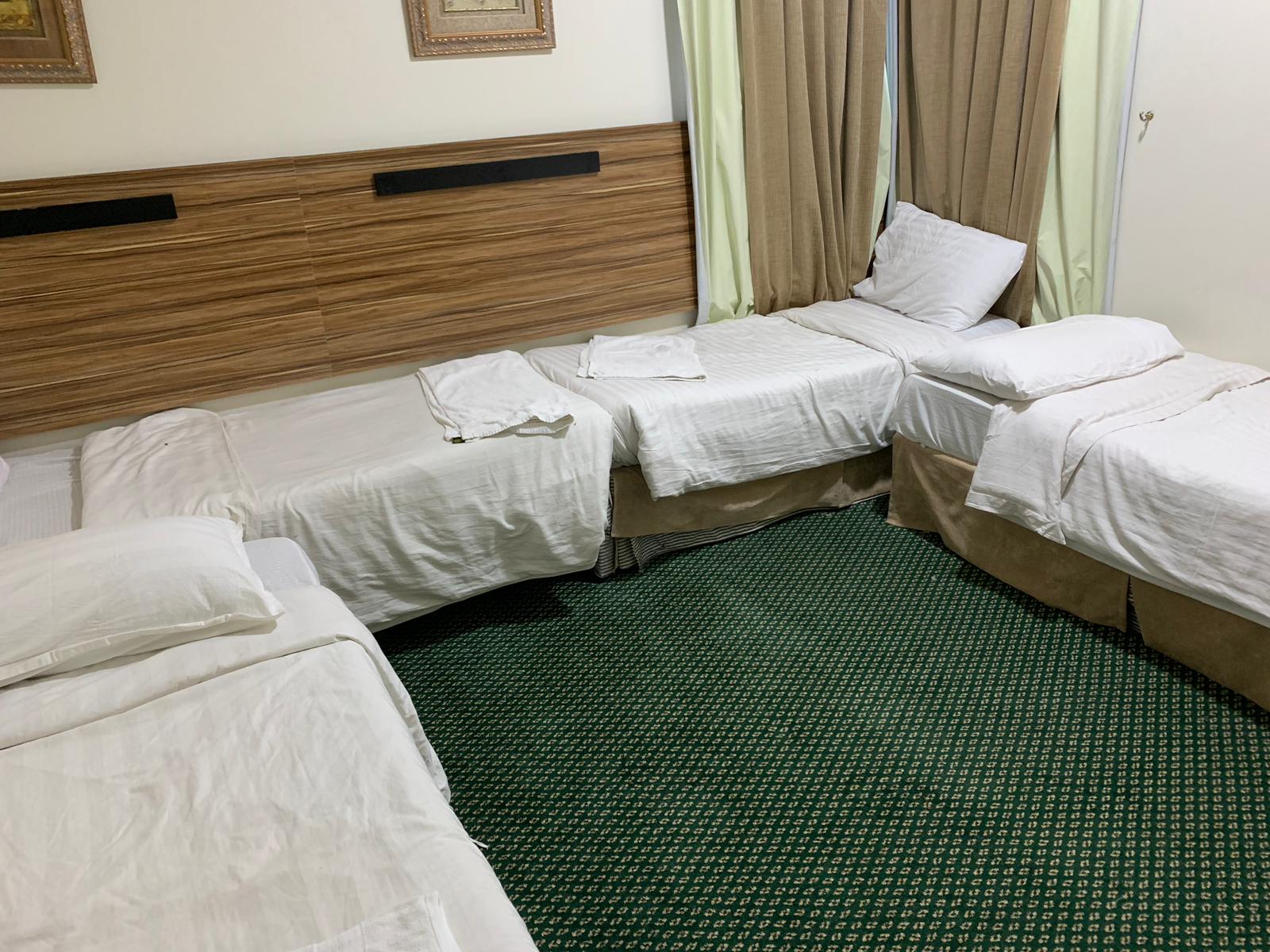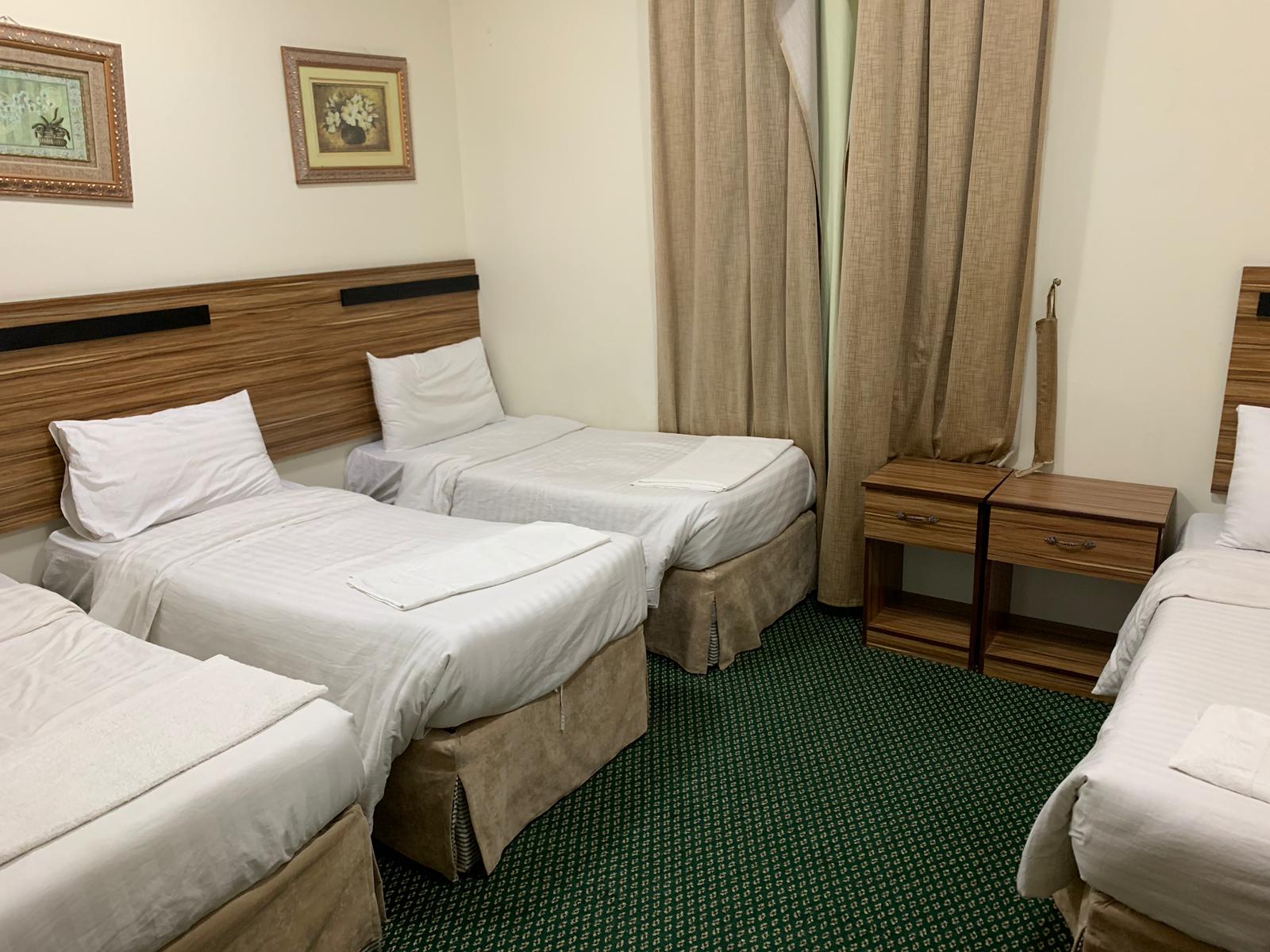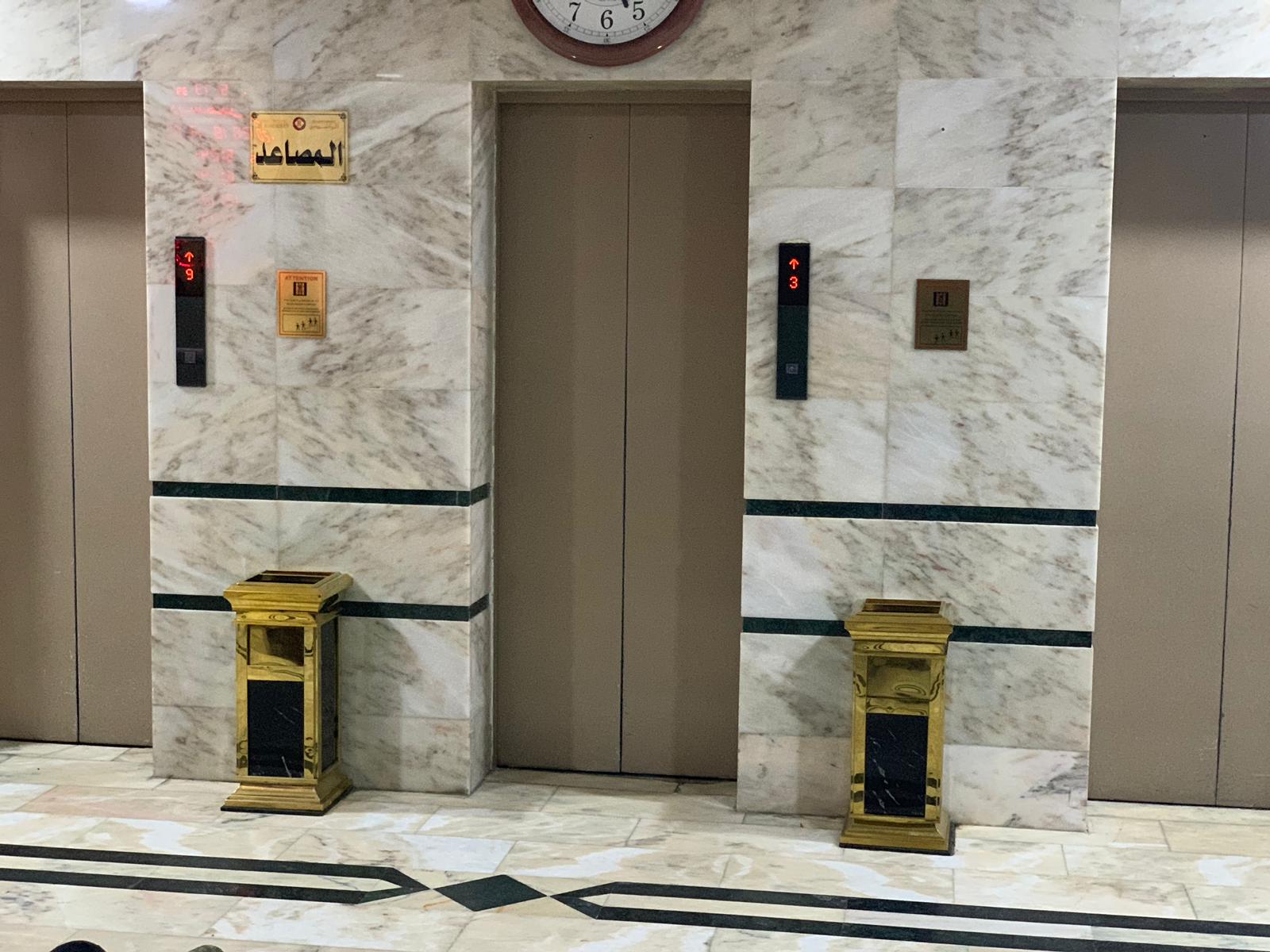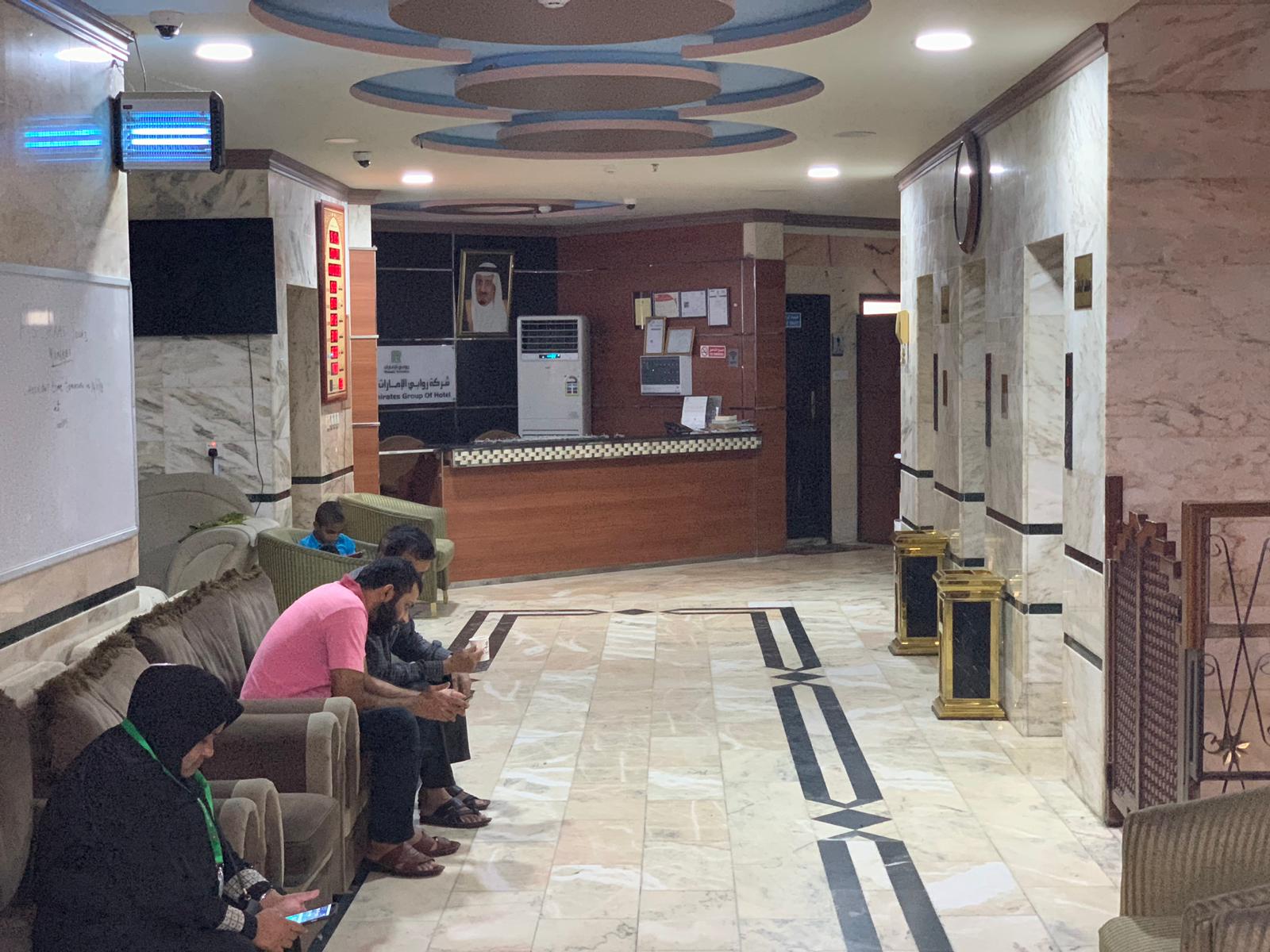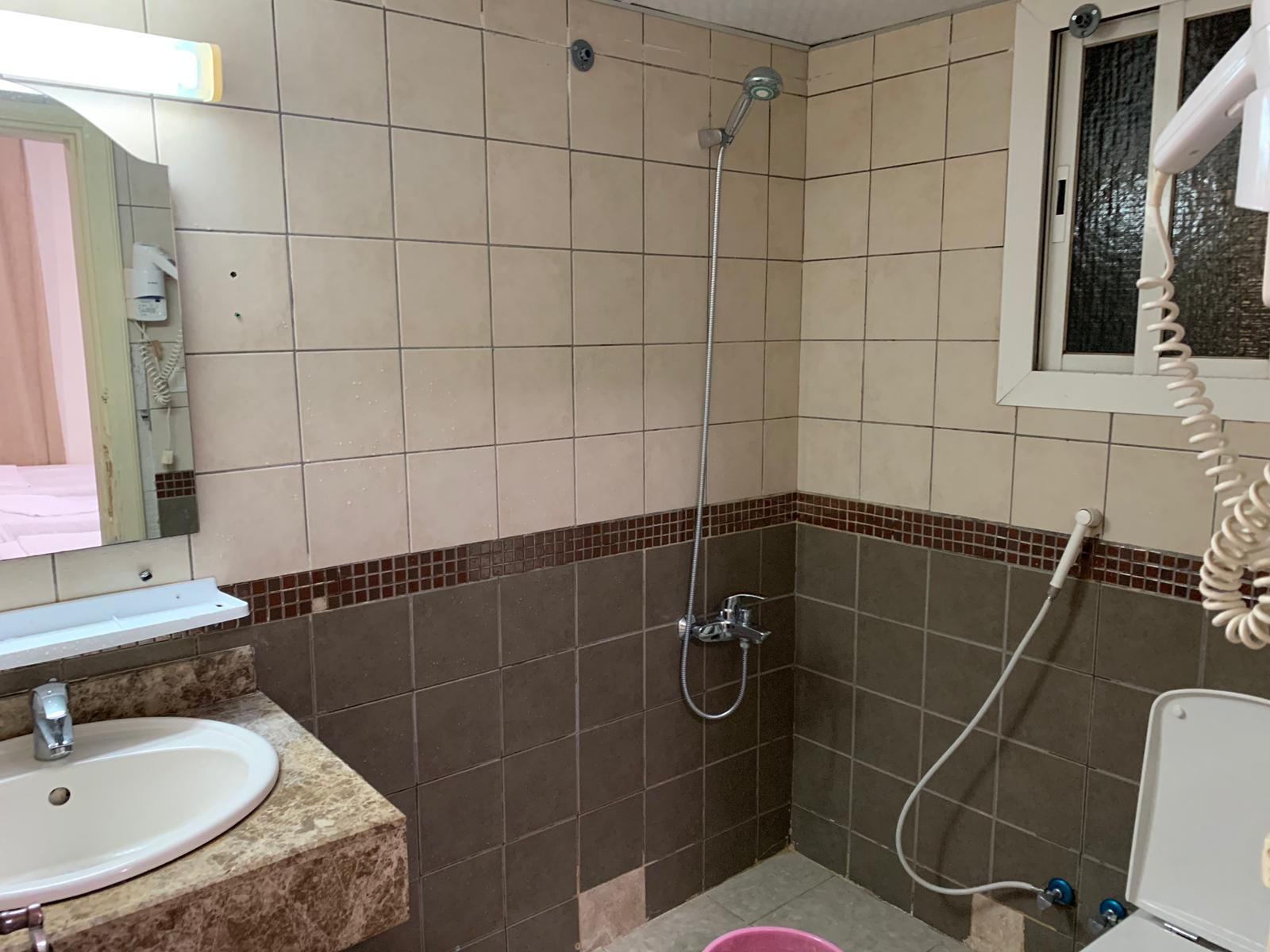 Madinah Hotel
Sky Fly have recently obtained the services of Zowar International Hotel located in the Northern Markaziyah Area approximately 250 metres from Al-Masjid An-Nabawi.
Seats up to 100 in both Makkah and Madinah Hotels.
(There will be 308 Hujjaj in our group for Hajj 2018)
All the food provided by Sky Fly during Hajj will be of Pakistani origin.
In the Makkah hotel, the restaurant is on the tenth floor. In the Madinah hotel, the restaurant will be located in the basement. Restaurants in both hotels will be exclusively for the benefit of Sky Fly Hujjaj with buffet service.
Meal Times
Breakfast: Fajr - 8:00 AM
Lunch: Zohar - 3:00 PM
Dinner: Maghrib - 10:00 PM
*subject to change
Days of Hajj
Food will be provided by the representatives of the Saudi Authorities. Relevant meals will be provided throughout our stay in Mina and Arafah.